Welcome to Hiram College Bookstore!
Hiram College Bookstore is owned and operated by Hiram College for the benefit of our community. You help support the College through purchases made at our store since all proceeds from our operations are returned to the College. Thank you for your support!
---
THE BOOKSTORE WILL BE CLOSED JULY 3 - JULY 5 FOR THE HOLIDAY WEEKEND.


SUMMER 2015 TEXTBOOKS ARE NOW AVAILABLE FOR PURCHASE!
CLICK ON THE "ORDER TEXTBOOKS" LINK ON THE LEFT TO GET STARTED.


FALL 2015 TEXTBOOKS WILL BE AVAILABLE THE SECOND WEEK OF JULY.
---
THE BOOKSTORE NO LONGER ACCEPTS CREDIT CARD NUMBERS OVER THE PHONE.
WE DO ACCEPT "TERRIER CASH"
Add Terrier Cash to your Student ID Card HERE!
(Select "Terrier Cash")

"Like Us" on Facebook!

---
BOOK BUYBACK INFO (For Fall and Spring Semesters):
Normally during the whole school year you can sell your books back to the bookstore on any day of the week, 9am-4pm, as long as the Manager is on duty that day.
If you have any questions (or to make sure the Manager is on duty), you can call us @ 330.569.5209. OR for buyback questions email Shane Kardos at manager@hiramcollegebookstore.com
---
IF YOU CAN'T FIND WHAT YOU'RE LOOKING FOR ON THIS WEBSITE:
FOR MORE CLOTHING AND GIFTS PLEASE VISIT our NEW Online Clothing and Gift store!

WWW.HIRAMTERRIERSGEAR.COM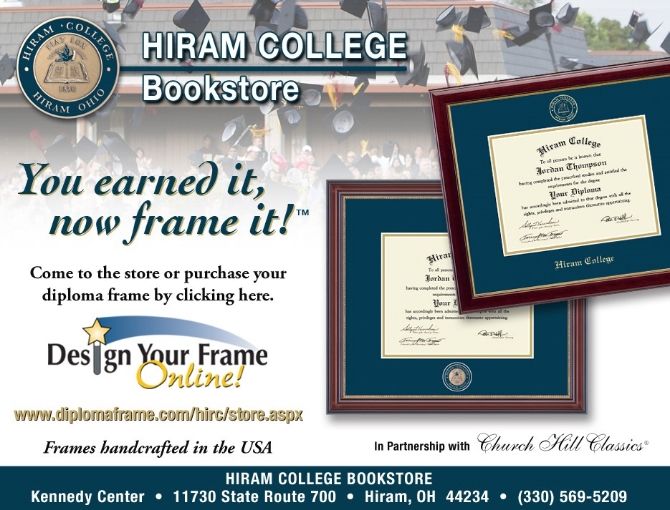 NY Times Bestseller Fiction 20% Off!
NY Times Bestseller Non-Fiction 20% Off!
Faculty Authors
Featured Books
Graduation
Staff Picks