Welcome to Hiram College Bookstore!
THE BOOKSTORE WILL BE CLOSED JUNE 29 AND 30 FOR INVENTORY.
SUMMER TEXTBOOKS ARE NOW AVAILABLE!
CLICK ON THE "Order Textbooks" LINK ON THE LEFT TO GET STARTED.

---
WE'VE ADDED A LOT OF CLOTHING AND GIFTS TO OUR WEBSITE! (SEE LINKS ON THE LEFT)
FREE SHIPPING FOR ORDERS OVER $75 !!!

Check us out on Social Media!
"Like Us" on Facebook or Twitter or Instagram
---
BOOK BUYBACK INFO (For Fall and Spring Semesters):
Normally during the whole school year you can sell your books back to the bookstore on any day of the week, 9am-4pm, as long as the Manager is on duty that day.
If you have any questions (or to make sure the Manager is on duty), you can call us @ 330.569.5209. OR for buyback questions email Shane Kardos at manager@hiramcollegebookstore.com

If you can't make it into the Bookstore for buyback, try our Online Buyback! MBS will cover your shipping! Click on the logo below!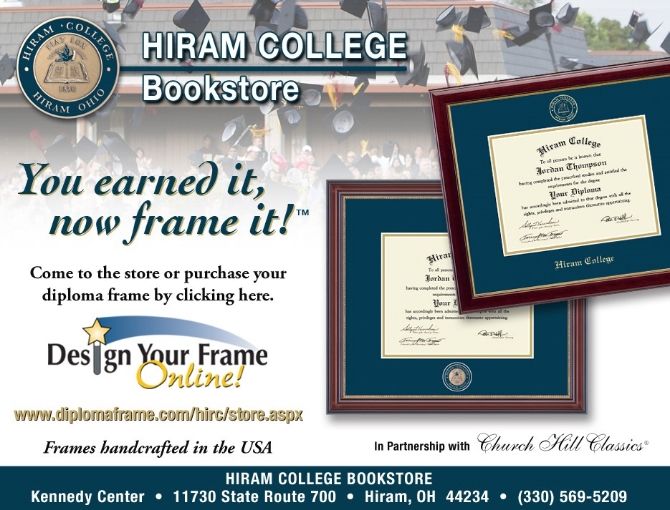 Featured Hiram Gear
Faculty Authors
Featured Books
Graduation
Staff Picks